Sinds begin 2016 hebben wij de overstap gemaakt naar PhpStorm voor onze projecten.
Na jaren tevreden gebruik te hebben gemaakt van Notepad++ hebben we de overstap naar PhpStorm gemaakt.
Deze overstap bestond uit een behoefte naar een goede PHP IDE software.
Na onderzoek voor goede software leek PhpStorm een goede kandidaat om aan deze behoefte te voorzien.
Op https://www.jetbrains.com/phpstorm/ is een proefversie te downloaden waarbij je PhpStorm kan gratis kan uitproberen.
Autocomplete functie
Als snel werd bij gebruik duidelijk dat PhpStorm voorzien is van een goede autocomplete functie.
Dankzij deze handige functie zie je tijdens het typen alle mogelijke functies die matchen voorbij komen.
Zowel standaard functies van PHP, JavaScript en CSS maar ook zelfgemaakte functies en classes worden opgenomen in deze autocomplete functie.


Database integratie
Een andere handige functie in PhpStorm is de integratie van je database.
Door je database te koppelen aan je project kan je onder andere nieuwe tabellen en data aanmaken of verwijderen.
Een grote voordeel aan deze integratie is tevens dat bij het schrijven van database queries je automatisch autocomplete krijgt van je tabellen maar ook van de corresponderende velden uit die tabel.

Versie beheer
In PhpStorm is er ook de mogelijkheid om gebruik te maken van versie beheer.
Dit kan door gebruik te maken van CVS, Git, GitHub, Mercurial, Preforce of Subversion.
Dankzij deze integratie kunnen we met versies werken van websites.
Dit is ontzettend handig als we meerdere programmeurs op één project zetten doordat we dankzij deze techniek het werk van meerdere programmeurs kunnen samenvoegen.
Daarnaast kun je dankzij versie beheer bij een probleem makkelijk terug draaien naar een vorige versie van de website.
Hierdoor kunnen wij effectiever en doelgericht met uw project aan de slag.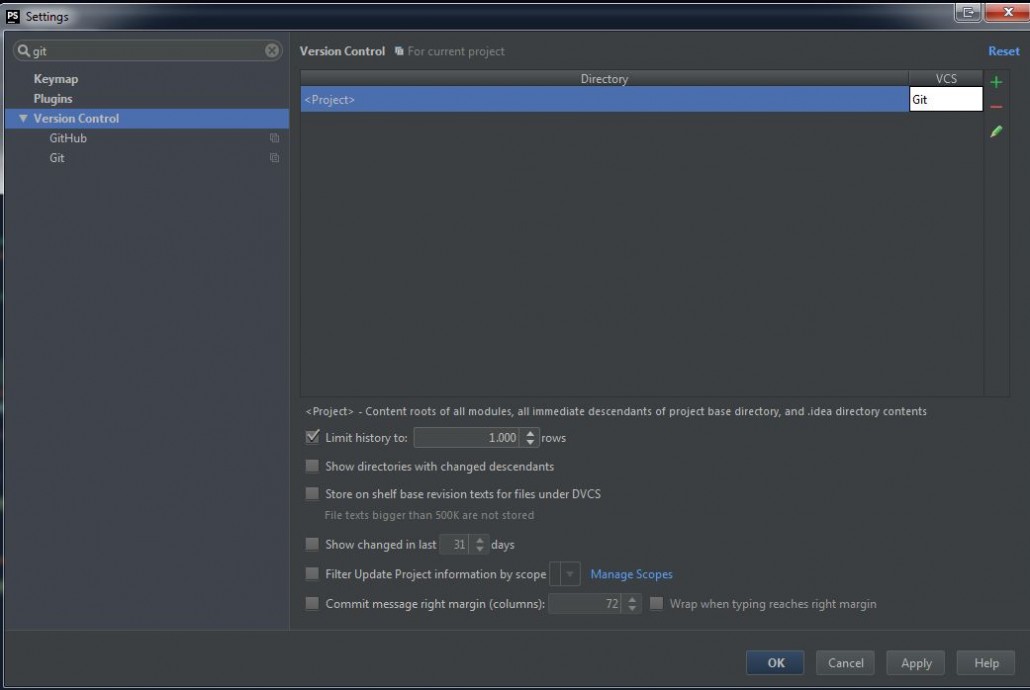 phpDocumenter
Dankzij de uitgebreide integratie van phpDocumenter kunnen we code goed documenteren voor eventuele wijzigingen in de toekomst door ons of een andere partij.
Door bijvoorbeeld de code @todo te gebruiken kunnen we een todo lijst aanmaken en deze ook in één overzicht bekijken in PhpStorm.


Uw website laten maken bij RvdSolutions is niet alleen voordelig maar ook gestructureerd en professioneel onder andere dankzij PhpStorm.
https://www.rvdsolutions.nl/wp-content/uploads/2016/06/phpstorm.jpg
813
1500
Ruud van Dijk
https://www.rvdsolutions.nl/wp-content/uploads/2016/03/website-laten-maken-rvdsolutions.png
Ruud van Dijk
2016-06-08 16:21:04
2016-06-09 16:55:26
Wij maken uw website met PhpStorm